With the advent of technology or product, there is always room for new service providers. Like in old times, when publishers started selling newspapers, hawkers delivered these newspapers to peoples' houses every day. With restaurants, there came delivery services. With mobile phones, came along repair businesses.
Taking a dive into the repair businesses specifically, we see that it has grown to a $4 billion industry in the USA alone. It's a huge number, but has it reached its peak? Certainly not. There is always a new service waiting to boost that sector's sales and revenue. In the repair industry, it's the "Repair On Wheels".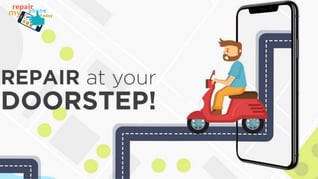 Repair at Doorstep
What was unheard and impossible just a few years ago, has become the new norm today. Self-checkout to 2 day delivery to same-day delivery to 2 hour delivery to 30 minutes drone delivery and similar technological advancements are continuously making our lives easier, comfortable, and freeing up our time so we can spend more time with the people or the things we enjoy. From loaner cars to loaner phones, we have all been so blessed to have new mobile service-oriented businesses handle most of our everyday errands. Convenience in the purchase or repair of mobile devices, being such an integral part of our everyday life, has not been left behind. Getting a phone repaired, used to take a lot of time as we'd have to drive to a repair store, drop the device and pick it up later in the day or the following day. With the progress of the repair industry aggressively, doorstep pickup/delivery or repair on-site, has now become yet again the new norm.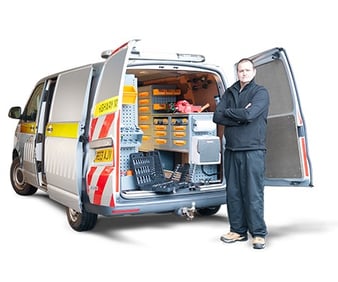 What Do You Need?
As a repair technician, you know what kind of tools you have to carry. Along with your essential tools, you will also need a repair shop software that works online, keeps track of your parts inventory, in-store device drop-off management, on-site pickup and delivery service, status tracking, and more services at your fingertips.
Get a customized software just like your repair van.
Benefits of Repair Delivery
Well, there are many benefits for your customers like no traveling, getting repaired done in less time and comfort. But, you will also enjoy less cost of electricity in running your store (if you have one), or you might just run your business on the go only. Also, you will be able to track your employees' efficiency better with time-bound repair and job delivery, and most importantly you will be getting benefits of more customers with more revenue and profits.
Running a business is about making smart decisions, and to achieve success, we all have to find alternates and innovations to lead the market. It's your chance to join the repair on wheels train for the continuous growth of your repair business.
Source: