How to be a Successful Minority Business Owner!
Change is constant in life. It starts with taking a first step, a first word, stepping into a school to graduating from a college, we learn new things not just about our society, but about ourselves too. We learn to speak a language, the customs, and values of a culture, and get comfortable in our dealings with our peers and neighbors.
But moving to a new place brings back the same challenges again including learning a new language, adapting a culture, and new attitudes of the people in the migrated country. Running a business is likewise not an exception when in a new location, or a country due to the available resources of that place and general mentality and expectations of the people of that place.
In the USA, minorities are playing a big part in the development of the economy. Around 15% of US businesses are minority-owned businesses.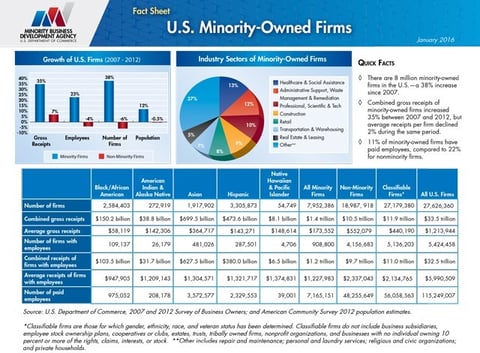 How can you run a successful business if you are a minority? Following these 2 proven advice can help you become successful, faster:
Accept new modes of Communication


In the USA, about 95% of people own a smartphone, which means the majority of them are using social media platforms as a mode of communication. There are around 190 million Facebook users in the USA alone. Also, around 227 million Americans do shopping online.
So, your business should consider having the following:


Social media presence
Online store
Online marketing
Adopting New Technologies
One of the challenges faced by immigrants in the USA is the adoption of new technologies. Not everyone may be familiar with the technologies including Point of Sale software, gadgets for business management and keeping track of their business through mobile phones. But, if you look at all these technology as aides for your business, these are very convenient tools that are available to help you efficiently run your business. For starter, for almost any business, you just need a smart Point of Sale software which automates the tedious tasks in your business:
Easy to use
Manage your inventory and sales
Helps your business growth through SMS marketing
Keeps track of your employees
Run all your business errands smoothly
Multilingual
Once you have a robust POS system on board, then you can focus more on social presence, opening up online stores and online marketing.
Sources: