Holiday season is around the corner, but the sales season has already arrived. According to a market research, shopping season now starts mid-October. It's time for you to boost your marketing efforts, and engage customers to make the most sales.
Here are few helpful tips that can help you achieve this goal.
1) Put Up Promotions
Rundown all your previous sales season promotions, and evaluate the best one worked for your store. For example, did the 10% discount promotion got you more sales or giving a gift on a certain figure purchase helped you the most.

Few helpful promotions can be:
Offer bundle discounts: Make your customers feel special by giving them a special discount on purchasing more than one product. It will encourage your customers to buy more.
Free shipping: Since the outbreak of Covid, online shopping has increased manifolds. Offering free shipping might help you gain the attraction of these online customers.

2) Make Omni-channel Sales

Make your shopping experience seamless for your customers by putting your online and offline sales aligned. Traditional physical stores have witnessed their online sales increased 119% since the covid-19, this means making your online shopping experience easier will help you get more revenue this holiday season.

To go Omni-channel, offer online ordering with store pick-up discounts, and also you can offer online reward points to be used inside the store purchases. To learn more about Omnichannel marketing, read our blog on Omnichannel:
3) Host Exclusive Event

Everyone likes to be treated special, and joining an exclusive sale event makes them happy. Host special sales for your loyal customers, make a good invite flyer, email them personally, and give the best shopping experience to them.

These special events can be:
Online sales codes via email that you send to your loyal customers
An event in your physical store where customers can engage in fun sale activities and win some exciting gifts



4) Provide Sanitization

Making your customer's health and safety a priority always makes the business stand out from the crowd. It makes the customer feel at home whenever they visit their favorite stores. Always provide hand sanitizers to all your customers upon their visit. According to a recent study, 64% of shoppers felt very good at being offered hand sanitizers.

Also, it will keep you and your employees safe as well.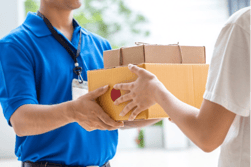 5) Fast Paced Delivery

It's an era of speed and time-saving. Deliver customer orders before the normal standard delivery time, and surprise them with special gifts with their orders to turn them into loyal customer.

Making more sales is always a number one priority during the holiday season. By taking the right steps and implementing an effective marketing strategy, your business can achieve the highest number of sales this season. Let us help you achieve your highest revenues with our all-in-one POS system. Talk to us today!