Innovative Technologies and trends are significantly influencing the brand's promotion and marketing strategies. With millions of smartphone users and the access to 4G and 5G to most of them, has made the mobile key component of sales strategies.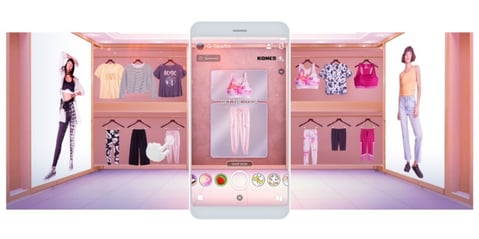 Transforming the Retail Industry
Nowadays augmented reality is happening to be a top trending marketing tool for clothing and retail brands. Because it allows users to interact with virtual try rooms and stores wardrobes.
For example, kohl's app allows you to check out outfits through Snapchat. Through kohl's app, you can sign in to your Snapchat, and view their virtual store, and apply outfits as a filter on yourself, to see how those specific T-shirt or Jeans looks on you.
In the past, businesses used print media for their advertising, then came the internet and social media, where everyone started doing their e-stores, and social media presence. Now, smart businesses are using Augmented reality to achieve newer heights in their marketing and selling approaches.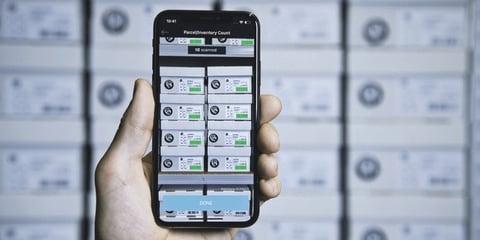 For Wholesalers/Suppliers
Augmented reality is not only doing wonders for retailers but also the suppliers and wholesalers. For example, with a platform like scandit, warehouse managers can easily track and check:
Products tags on mobile phones
Locate which product box has what size and color, by simply selecting the product size and color in the app, and then moving the phone over the boxes. The highlighted tags will be your correct choice
Effecting Daily Life
With the Covid-19 pandemic, we experienced a wave of education from home, parties being canceled, and people missing out on each other's important events. But, with augmented reality, video calling has become fun. With sound effects and visual addons, people can feel the party or celebrations as life.
According to a Neilson global survey, consumers have listed AR and VR as their top technology interests. And over 51 percent of the respondents are willing to use augmented reality to assess products. Also, according to Shopify's new data, products with AR content have received a 94% higher conversion rate than products without AR.
Augmented reality is a tool of convenience and efficiency for businesses and end-users. The usage of augmented reality is not future, but present. Explore avenues of your business growth, and be innovative in finding solutions to your business management with us. Let's talk!
Source: