Running an Auto upgrade shop is creative and fun since every car needs unique customization. Do you feel it in your store? Well, the answer isn't that easy. One day a vehicle may just need a simple tinting done and the next day you can have a hot rod demanding additional 50 hp. It is a difficult and yet a dynamic and evolving business.
So, how do you think you can market your business online in a creative and fun way? Simple, just do these three things:
1) Create an Instagram/Facebook Page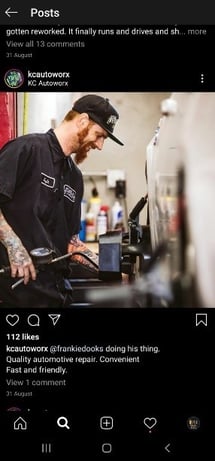 Creating a page is easy; simply visit Facebook.com, Instagram.com or download the apps and sign up. Chances are, most of your competitors are already doing it.
What's in it for you?
There is a marketing strategy that very few auto shop stores are following, and that is, educate and entertain.
What is this education and entertainment combo method of engaging with customers? Simple, educate your customers regarding their cars and entertain them with fun tidbits. For example, you can educate your customers regarding the mirror tints, how they act as an insulator against heat, and entertain them by showing, how to apply tints on car windows.
In this way, your customers will not only like your social media posts, but will also wait for your next post eagerly. This creates a good healthy relationship between your local customers and potential ones from the web.
2) Have a YouTube Channel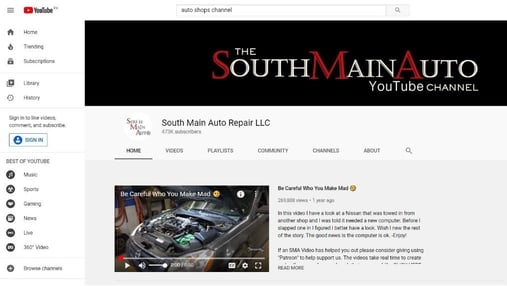 In this channel, your strategy should be the same by creating educational and funny videos. You can create a series of videos on multiple topics, for example:
How to clean your car?
How to apply tints on screens?
How to repair small issues?
The lists can be as long as it gets. Also, a fun tidbit on your YouTube channel can be a personal journey of car enthusiasts, who collects old/vintage cars. This series can also include the stories of car mechanics, who have vast experience with the cars.
3) Sell on Website
You might think that selling on a website is an unusual option for an auto shop store. Because the main target of the auto shop store is to sell in-store by repairing and applying the accessories. But, we suggest that you utilize your Instagram, Facebook, and YouTube presence here. As we recommended above that you should create educational and entertaining content on these platforms. This will create your fan base and when they learn a new thing from your marketing, they will try to apply it in their vehicles. So, here is the opportunity to sell accessories with these videos and images, by attracting the viewers to visit you website and purchase the items directly. Also, post-COVID, people tend to shop online as online purchasing has increased manifold.
These suggestions are just meant to help you get started and increase revenue. You can always adapt to new strategies with the passage of time.