No doubt 2020 has been one of the hard years in all of our lives. We lost millions of lives, jobs, and got affected by one of the worst pandemics of human history. Businesses went to closures, and the families of unemployed people had to suffer at the hands of hunger and homelessness. We understand how bad the situation is for Mom and Pop stores.
One of the good things we have with the start of 2021 is the COVID-19 vaccine. It had added some confidence back in our retail industry. But the challenges are not going anywhere. Because we have lost too many jobs and the buying power of people has gone down. We have also seen the upsurge in online purchasing trends around the globe. On recent Black Friday, mobile apps for shopping downloads had been 8% percent more than the last year, making it around 2.8 million downloads.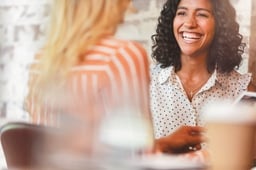 Provide In-Store Experience:
For all the Mom and Pops shops, the biggest challenge is to get their walk-in customers back. For that, they need to attract customers by providing giveaways or sales on different items. Online shopping is more comfortable and convenient for your customers, and they are not going to let it go for sales, as they are already getting good discounts from online platforms. All Mom and Pop stores need to provide an in-store experience that the customers crave. Like:
1. A surprise gift on any purchase
2. Have a spin the wheel in your store so that your customers can participate and win gifts
3. Arrange different activities at your store like a photo booth and serve tea or coffee to your customers free
4. Provide loyalty points
These activities can help you to get the attention of your customers and increase your walk-ins.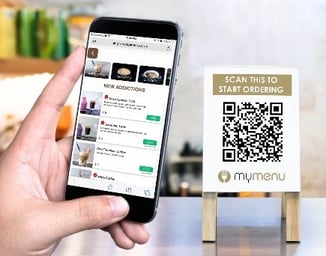 Adapt Modernization
With chaos come opportunities to learn and grow. For all small businesses, we recommend offering contactless payments and credit/debit card payments. Customers prefer comfort in paying over those instead of carrying cash to your store. For restaurant owners, they need to provide order ahead with QR code facility at their restaurants. Because during COVID-19, everyone has developed a routine of keeping social distancing. This feature can help you have long queues of orders instead of customers waiting to order.
Sell Unique Items
All the Mom and Pops stores need to understand that if their customers can buy their products from Amazon, eBay, or other online selling platforms, it's bad for business. To keep these walk-ins, you need to sell unique items that others are not selling. Look for custom or handmade products that are not available online. Keep looking for small partnerships with work from home sellers. Find anything useful for your customers, and put them on your shelves immediately.
CellSmart POS understand how much COVID-19 has hit your business because we customize our pricing and features to help small businesses to grow their business. Let us know, how we can help you in getting your business back onto its feet today!
Sources: