Dear Valued 3.0 Retailers,
The best point of sale system is one, which not only allows you to manage your inventory but also your employees. CellSmart POS lets you control your employees in a very smart way. Our POS allows you to restrict your employees according to their position in the store. You would not want your employees to go through your Profit and Loss reports or delete transactions without your approval.
Manage your employees by following these steps:
1: Go to Admin Tools and then click on Employee List
2: Select the employee you want to manage and then click on edit
3: Click on Rights tab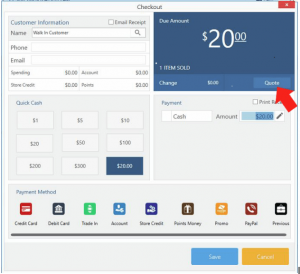 You can always view the list of your previously shared quotes later on by clicking on List in the top menu bar and then Sales Quote.
This tip will surely help you run your store more efficiently as well as ensure that all the customers remain happy even if they are not buying anything from your store.
If you have any questions, please do not hesitate to chat with us right from the POS or call us at (347)391-2600, between the hours of 9 AM to 1 AM EST Monday – Saturday and 10 AM to 10 PM Sunday.
Thanks and happy selling!